This week we dedicated to plants theme, we learned a lot of new species? draw and even painted them.
Do you know which flower can be found anywhere in the world except Antarctica? Well, we know, with white petals and yellow seeds in centre…Daisy!!!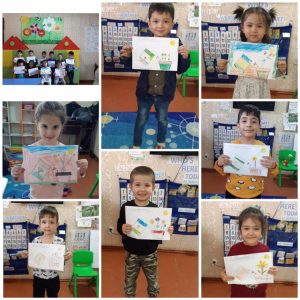 According to the new science experiment it was explored that the most favorite plant of our group is a spring flower. Little Brown Bears draw flowers of every colour and various species, such as bright sunflowers, an orange dahlia, a big bunch of tulips, pretty little daisies, sunny yellow dandelions and delicate white snowdrops… They all look so pretty and nice attracting by their unique beauty, just like all kids of our class!!!  We are as unique as all spring flowers!!! And, that is great!!!